Fast ASP.NET Websites Book Giveaway
Fast ASP.NET Websites has just been released, and if you haven't already gotten your hands on a copy, I have 3 free copies to give away.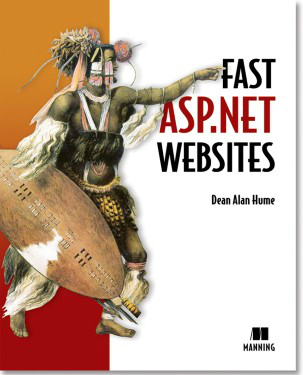 Fast ASP.NET Websites is a practical, hands-on guide to create faster, more efficient ASP.NET sites and applications. This book offers step-by-step .NET specific examples showing you how to apply classic page optimization tips, ASP.NET specific techniques, and ways to leverage new HTML5 features. If you are looking to improve the performance of your ASP.NET applications, as well as learn a few performance tricks along the way, then this book is for you. Even if you think your website is already fast, I'm pretty sure that you can make it even faster!
In order to enter the giveaway, all you have to do is simply logon to the Fast ASP.NET Websites Facebook page and hit the Like button. The competition will run until midnight on the 22nd October 2013 and the winner will be chosen at random - good luck!
Comments
devtools korzh - 10/3/2013
Oh, more useful info, great!
Marcelo Lopez - 10/16/2013
If you're going to include a 1 for G here, how about include folks who are NOT facebookies into the giveaway? Novel thought?
Dean Hume - 10/16/2013
@Marcelo - Please feel free to 1 on Google. I will gladly include people who aren't on FB!
Davis Geroke - 10/21/2014
Cool! Thanks for the book. Will check it out soon. www.giveawayarchive.com
---
Add your comment