I'll be speaking at UpFront Conference
I'm proud to say that I will be speaking at UpFront Conference in Manchester, UK on the 19th of May. UpFront Conference is in it's first year and is billed as "a front-end conference for anyone who makes for the web". The speaker line-up is packed with great speakers such as Brad Frost, Alicia Sedlock, Anna Debenham and Richard Rutter to name a few.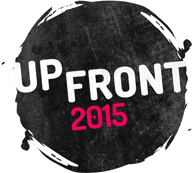 The conference is a day long event and will cover topics such as Atomic Design, Front-End Testing, Mobile Web Performance and Web Typography. There are still tickets available and its going to be a great day - so come and join in!