I'm Contributing to a Smashing Magazine Book - A Career On The Web
I am proud to say that I have been involved with and contributed to the latest Smashing Magazine book entitled A Career On The Web: On The Road To Success, this book provides a number of tips and best practices to guide you through the different stages of the job hunting process. Covering a number of topics such as assessing whether a new position might be a good fit for you, to landing and preparing for a job interview this book is packed with great tips.
No matter if you're a seasoned web professional or just about to gain a foothold in the industry, this eBook is bound to bring you a step closer towards a job that will make you thrive and, in the end, towards the career that you envision for yourself.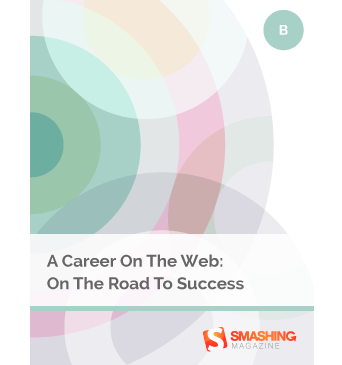 With a great list of authors, and coming in at an affordable price, I recommend checking it out for yourself! Head over to the Smashing Shop for more details.