Lessons learnt: Leaving an organisation
In my experience, leaving an organisation is a big deal. Given the amount of time we spend at work, we ultimately end up spending more time with our colleagues than our loved ones! If you've been with an organisation for a while, you've probably worked hard to establish yourself.
When you add all of these things together, it's easy to see why there is often a lot of emotion involved when leaving an organisation. However, it's important to not let those emotions cloud your ability to think clearly and objectively about your experiences in that organisation.
Whenever I've left an organisation, I've always tried to write a few notes about the things that I've learnt whilst being there. This is a little trick that I learnt from my buddy Robin Osborne. He calls this process a "Lessons Learnt" and I've found it extremely helpful over the years.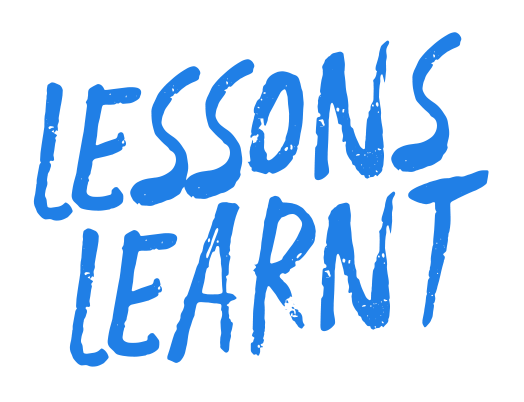 These notes don't have to be anything complex, but rather a list of things that you can use to look back on retrospectively - including the good and bad. This includes both personal and business learnings since I've been at the organisation.
I try and write bullet points about the following things:
The name of the organisation and the dates that I worked there
The positive things I have learnt since being at this organisation
The things that I have learnt from my negative experiences at this organisation
If I was the CEO of the organisation, how would I improve things?
On a personal level, what will I do differently next time?
What will I take away and use in my next organisation?
Overall my notes aren't very long, but cover topics ranging from management, development processes, product management and even project management. Whatever you think is important - It's really up to you.
If things didn't go well and are part of the reason that you are leaving, it can sometimes be a hard thing to write notes without throwing a lot of anger and expletives into the notes! Rather, try and write them as if you are leaving a lesson for your future self. After all, you are going to be looking back on this in a few months / years time - you will probably forget a lot of these emotions.
Once you've written the notes, file them away somewhere safe for a later stage. If you find yourself applying for another job, look back on the notes - you might just find that there are a few things about the new organisation that seem like a repeat pattern. On the other hand, it might help you decide if this organisation is the one for you!