Web Typography using Web Fonts
I love web typography! Only a few years ago, the ability to add custom fonts to a website seemed impossible. Fortunately, due to modern browsers we are now able to create beautiful websites using web fonts.
While I have to admit that I am no designer, and struggle with CSS at the best of times, I can't help but appreciate a website with sexy web fonts. In my day to day work I don't often get the opportunity to work with web fonts. That's why I've created a simple website dedicated to the awesomeness that is web typography.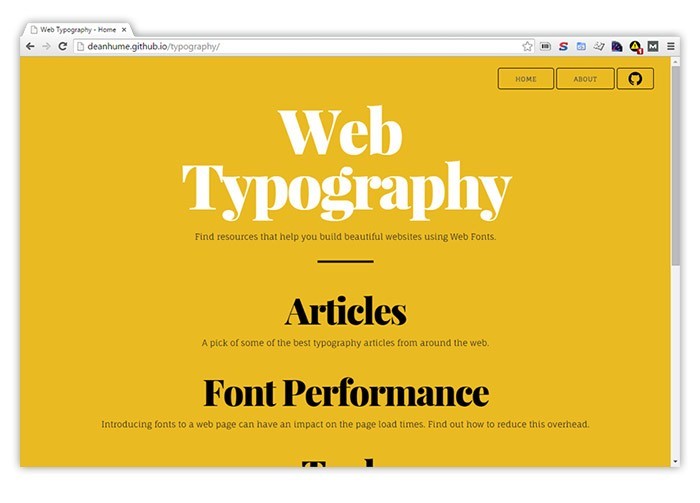 This website contains a collection of useful links and web font resources that you can use in your next project. While many font sites out there showcase the designs of websites using web fonts, this site serves as a collection of articles to help developers and designers.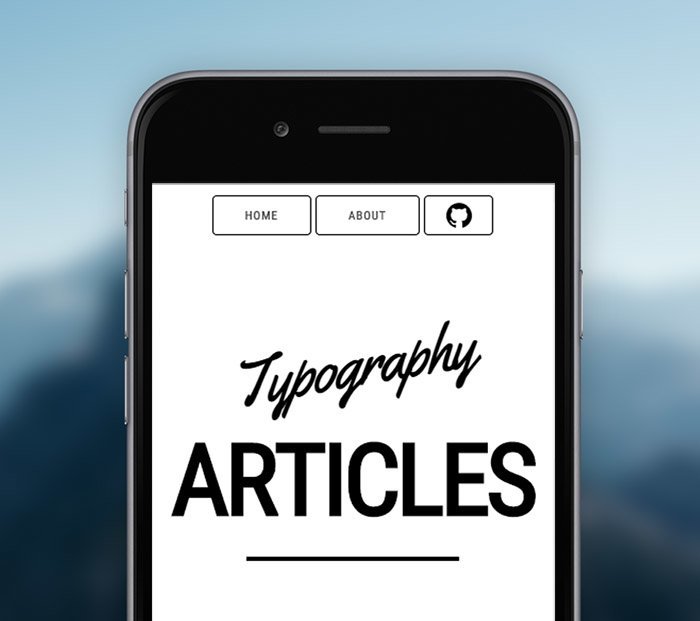 This project is a work in progress and is constantly evolving. In order for it to grow, it needs your contribution! Please feel free to open a pull request and add to the list. If you prefer to leave a suggestion, please raise an issue on Github.
It would be great to hear your feedback!